Frequently Asked Questions (FAQ)

---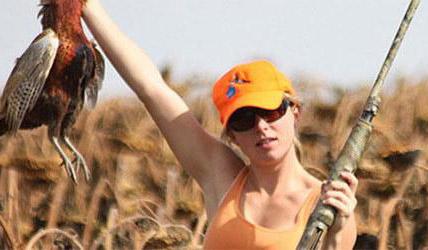 What services do you provide?
» Pheasant hunting, duck and goose hunting, coyote and prairie dog hunting.
When are the dates for the seasons of hunting in South Dakota?
» You can visit the
SD Game Fish & Parks
website to view all season dates
Is there a dog provided or should I bring one?
» There is a dog provided, but you can certainly bring your own.
Are kids welcome on the hunt?
» Yes!
Do I need my own fishing or hunting license?
» Yes, apply at the
SD Game Fish & Parks
website
Is transportation available?
» Yes, you can arrange transportation ahead of time for an additional fee
How do I get more info and/or schedule a reservation?
»
Call or Email Josh Byrum
We had such a great time hunting with the Byrums. The land was perfect for hunting, the birds were plentiful and the accommodations were top notch with great meals. Josh, Dustin and team were great guides with great dogs. They put us in the best position to limit out every day. When we would limit out early we hunted other birds. I will be returning next year.

Jeff Thompson, Colorado